Real Stories.
Enhance your knowledge about heart failure treatment through this series of real world cases. Each case highlights a different aspect in HF management and can help you take better decisions for your patients.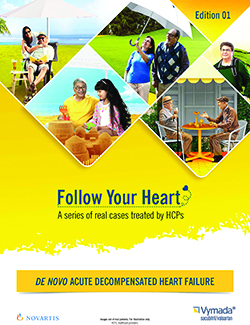 De novo acute decompensated heart failure
Explore a real de novo ADHF case and understand how the introduction of GDMT like sacubitril/valsartan during hospitalization can help reduce the risk of mortality and rehospitalization.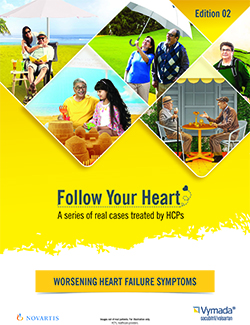 Worsening heart failure symptoms
Worsening heart failure is associated with high risk of adverse outcomes. This real case can help you understand the role of sacubitril/valsartan in reducing HF symptoms, thereby lowering the risk of CV death and all-cause mortality.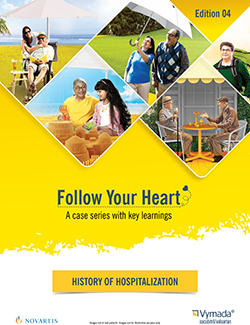 History of hospitalization: Increased vulnerability in patients with heart failure
In patients with heart failure, the post-discharge period is often called the 'vulnerable phase'. This real case highlights how the optimal use of sacubitril/valsartan can help improve outcomes after discharge.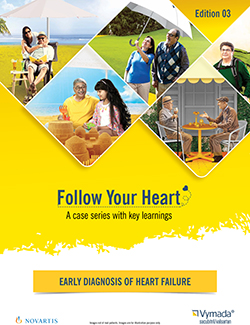 Early diagnosis of heart failure
About 80% heart failure patients remain undiagnosed. This real case helps you understand how early diagnosis can offer an opportunity to prescribe effective pharmacological interventions like sacubitril/valsartan that may delay HF progression.
NVS/Vymada/Microsite/616120/15/03/2023